About Me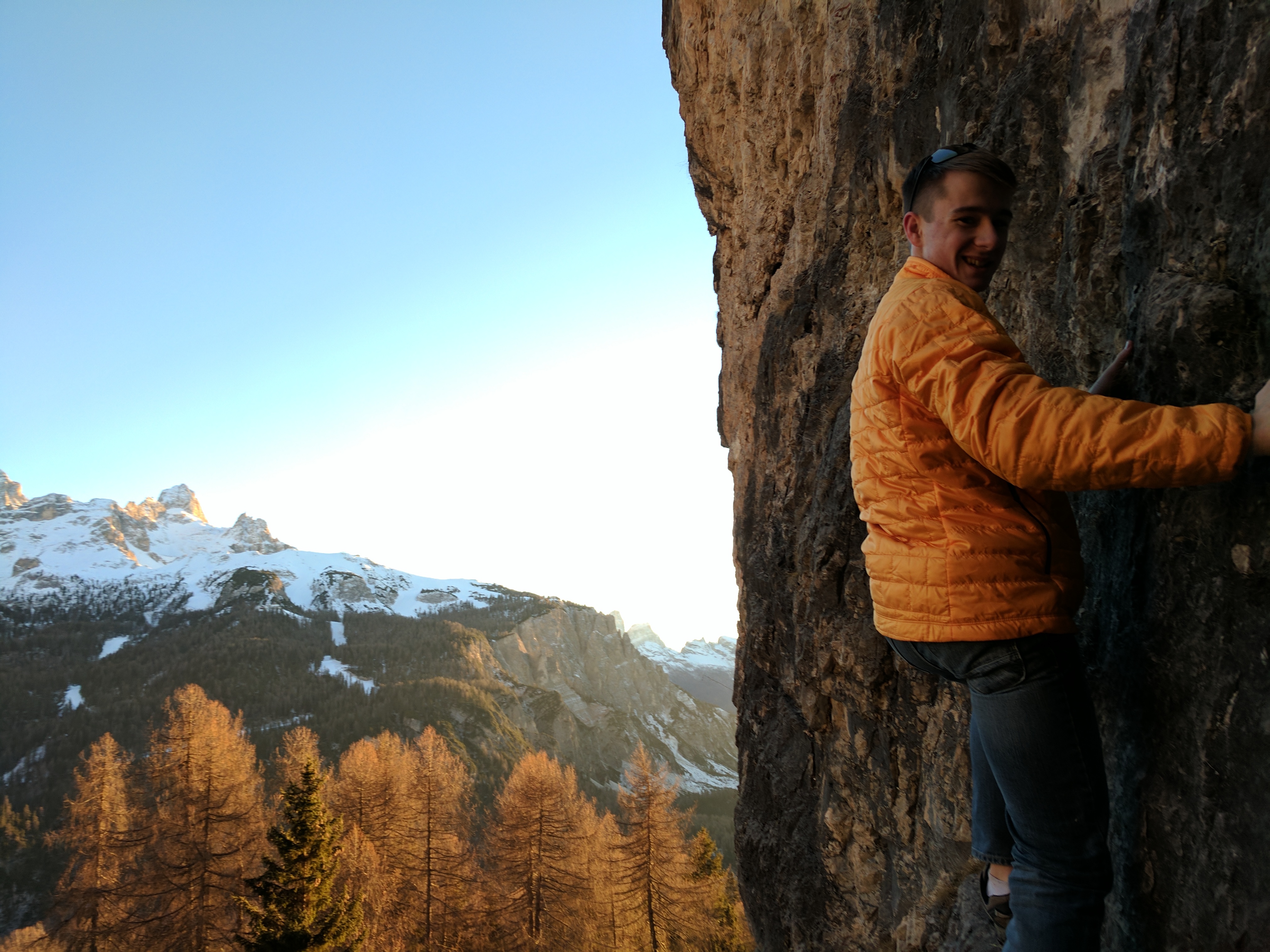 My Backstory
I was born and raised in rural Kentucky, and have spent most of my life on a farm outside the small town of Bardstown, Kentucky. In highschool, I taught myself how to code, and discovered game development through small coding projects.
I fell in love with game design, and quickly became passionate about it. Once I got to college, I immediately began taking classes in game design and animation. In order to expand my skillset, I joined, and am active as the Director of Development of, the Carnegie Mellon Game Creation Society (GCS). Throughout my year and a half at Carnegie Mellon, I have worked on more than a dozen game projects (4 with the GCS, 4 game jam games, and 4 independent projects).
Education
I am currently a sophomore at Carnegie Mellon University, studying Computer Science, Game Design, and Animation. Before enrolling at Carnegie Mellon, in three successive summers while in highschool I took courses in Game Design at the University of Washington, Biophysics and Biofluid Dynamics at Stanford, and Astronomy and Environmental Science at Yale.
Click here to see a more detailed description of my edcuation!
Skills
| Category | Description |
| --- | --- |
| Programming Languages | C, C#, Java, SML, BASIC, some Python, Powershell, GLSL, RobotC |
| Game and Animation Software | Unity, Blender, Maya, Aseprite |
| Software I'm experienced with | ServiceNow, SCCM, Active Directory, Azure, AWS, NewRelic, Microsoft Office, Google Drive |
| Software I've had exposure to | Splunk, Docker, ELK Stack, WSUS, PXE |
Work Experience
| Job | Company | Description | Date |
| --- | --- | --- | --- |
| Devops and Automation Intern | Yeti Coolers | Built middleware and other custom software to automate business-critical tasks. Using Powershell and Javascript, we automated: the transfer of sensitive data between company servers and third-party API's, company onboarding and offboarding, and software deployment to employees. Additionally, we created workflows to do remote monitoring and dashboarding of all company devices, built remote control systems for facotry Windows and Unix machines, and created self-healing systems for company systems. | Summer of 2019 |
| Frycook and Line Worker | Wendy's | Worked as a frycook for the local Wendy's chain. Ran the grill and helped to make sandwiches. | Summer of 2018 |
| Vineyard Worker | Council of Ten | Worked at the Council of Ten vineyard for a summer. Constructed new segments of the yineyard, pruned grapes, and helped to produce some of the first batches of wine. | Summer of 2017 |
Hobbies/Interests
Surfing, Wakeboarding, Skiing, Snowboarding, Kitesurfing, Scuba Diving